Tribute to Poppy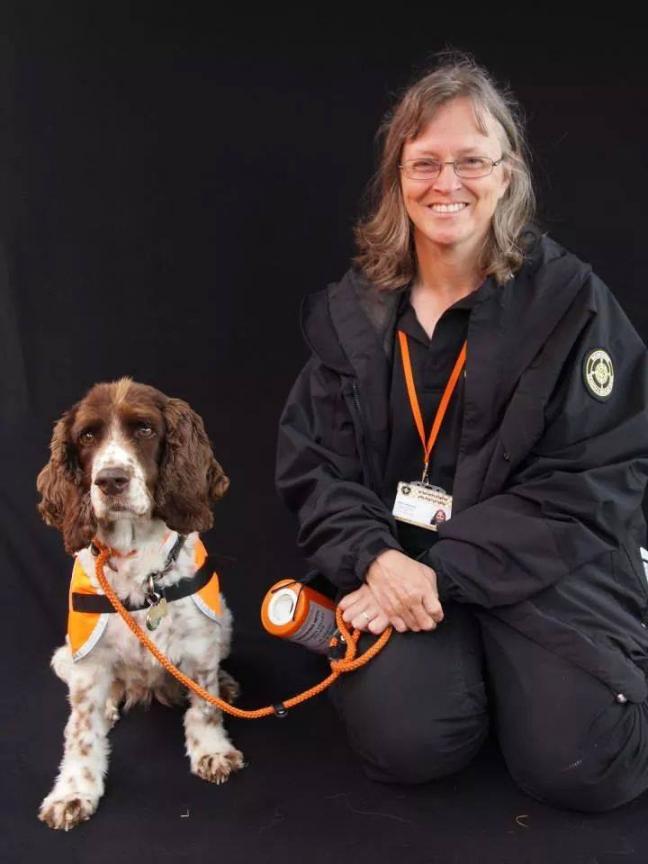 Posted by Judith on 10th July 2014 in News
We are very sad to announce that one of the Team's operational search dogs, Poppy, passed away on Wednesday 9th July at the age of 7. Poppy had been diagnosed with a malignant tumour which resulted in the loss of her spleen, in July 2013. She appeared to make a good recovery and enjoyed several months of good health, but sadly multiple tumours were found in her abdomen and chest cavity in June this year. Her health deteriorated recently to the point that her family felt it was time to make the difficult decision to let her go. Our thoughts are with Poppy's family at this very sad time.
Poppy joined the team with her Mum, Sally Mowbray and Sally's son Ross, in September 2011. Poppy, an English Springer Spaniel, was a sweet, calm, steady girl, very un-spaniel like and, Sally would be the first to agree, not a natural search dog. A very pretty girl with a big fluffy coat, Poppy quickly became a favourite with the Team. After a lot of patience, hard work and sheer determination, Sally and Poppy were assessed as ready for National Assessment. Sally's proudest moment came on 7th December 2013, when Poppy found all her mispers and did everything that was required to pass her National Assessment and qualify as an operational Level 2 Search Dog. No one deserved this more and the whole Team was delighted for Sally and Poppy.
Poppy attended several callouts with Sally in her short operational career, and was a regular at our shows and fundraising events, always proving very popular with everyone she met. Such a gentle girl she was the perfect dog to meet children, and people nervous of dogs and although at first she found it all a bit overwhelming, she grew to thoroughly enjoy all the fuss and cuddles.
Poppy also appeared on the BBC Sport Relief's Top Dog earlier this year and excelled herself, although unfortunately the rest of the team couldn't match Poppy's skill, and they didn't make it through to the finals!
The whole Team will miss Poppy and are supporting Sally and her family through this difficult time.
Share: